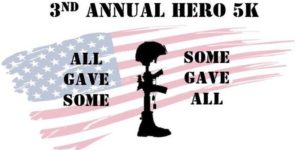 Join our community in this exciting opportunity to honor the heroic men and women that defend our country every day! Everyone is welcome! Run, walk or crawl your way across the finish line in support of Wounded Warrior Program.
Non-residents are invited to participate but must be called into the gate as your guest!
Mon, May 29, 2017
8:30 AM – 11:30 AM
Lake Holiday Club House
1045 Lakeview Dr
Cross Junction, VA 22625
Registration is free, but donations are requested. Register here. Suggested donation of $20 per participant may be made here.
Thank you to our activities committee for putting this event together again! See you on the course!