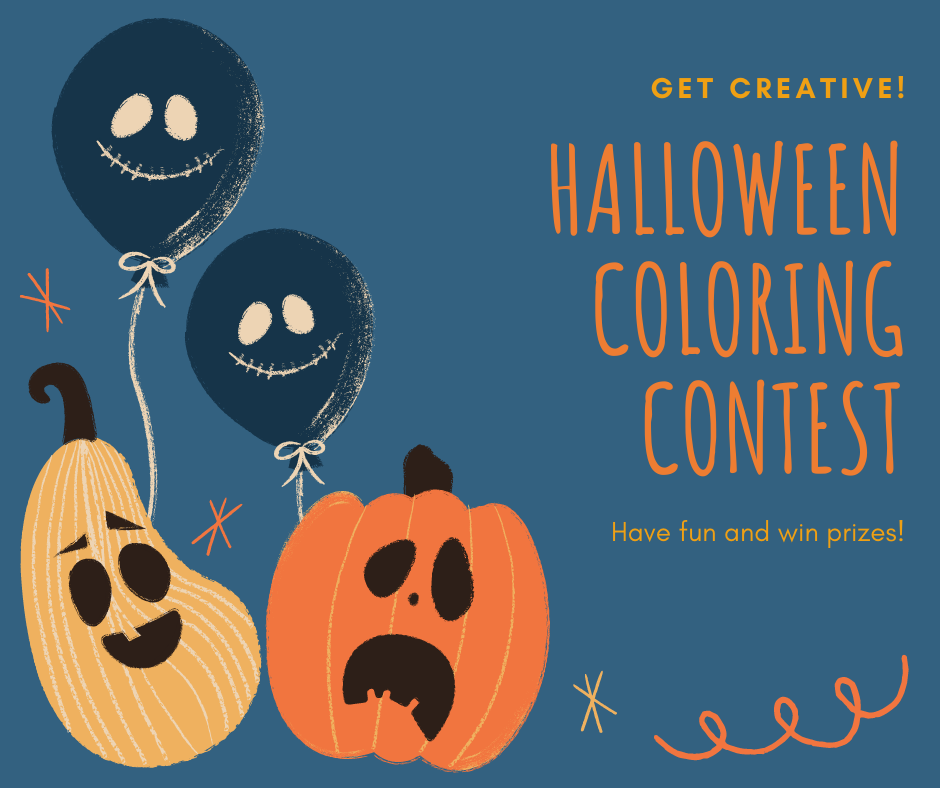 Time for a little fun and a LOT of prizes! If you are a resident of Lake Holiday you may participate, including children and adults.
1. Print out your coloring sheet. (Click this link to download and print!)
2. Put your full name on your sheet, and age.
3. Color the sheet.
4. Take a picture of the sheet (including your smiling kid is optional but preferred!)
5. LIKE the Facebook.com/lakeholidayva Facebook page.
6. Comment to the Pinned Halloween Contest Post at the top of the @lakeholidayva Facebook page with your photo and use the hashtag #mistyonthelake
7. If we don't have your home address, please PM or email Misty@mistyonthelake.com to mail you your PRIZE
just for participating!
DEADLINE
October 31, 2020
6 KID WINNERS & 6 ADULT WINNERS
Live Drawing will be on November 1 on the @lakeholidayva Facebook page and BIG Prizes will be mailed/delivered by Nov 10th, 2020. All entrants will receive a participation prize!