Lake Holiday is a very active community with many residents taking advantage of the roadways for walking, running, cycling and more. We also have annual 5k's that meander through our forests and make use of the old golf course. In addition to the well known areas we have 2 large sections that are undeveloped with gravel roads and then another section that remains complete wilderness except for small walking trails.
The undeveloped lot areas are perfect for walking and if you are looking for more of a challenge the trails are right up your alley. Below are maps that show each of these areas along with explanations.
North Side of Lake
Starting at the corner of Lakeview Dr and Green Leaf Dr there is a metal gate that is closed except during snow storms or other emergencies (it is the emergency exit for the north side of the lake). You can park there and then walk back on the roads. There are three trails that start at the back of that section with a couple smaller trails off of those trails. Starting points are marked on this map and then the trail map is at the bottom of this page. Trees are marked along the trails but they can be hard to follow at points. GPS typically works in this area in case you get lost!
Interactive map: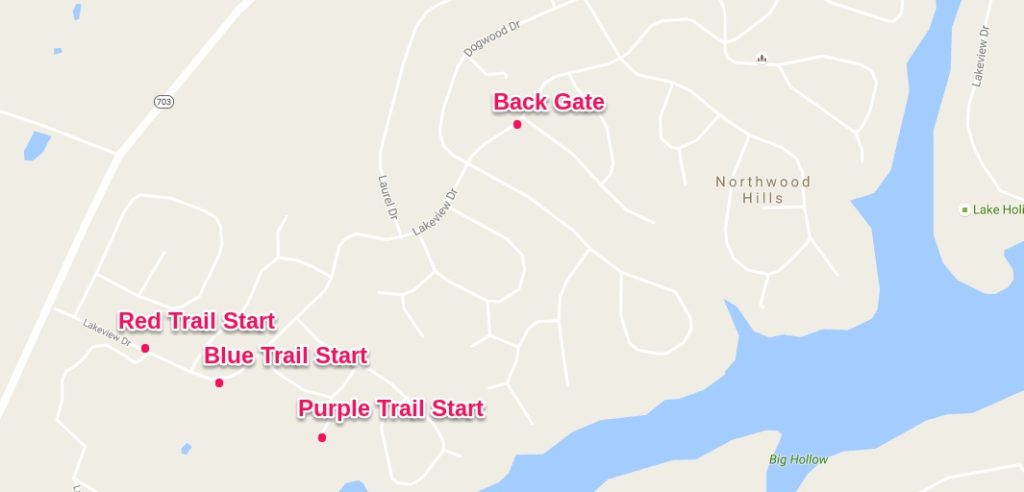 South Side of Lake
On the south side the trails start back by Beach 2. If you take South Lakeview Dr all the way back you will come upon a metal gate after Sleigh Dr. This gate is typically open for walkers but there is space to park before the gate if it is closed. An emergency exit has also now been created for the south side of the lake as well which you may find on your walk.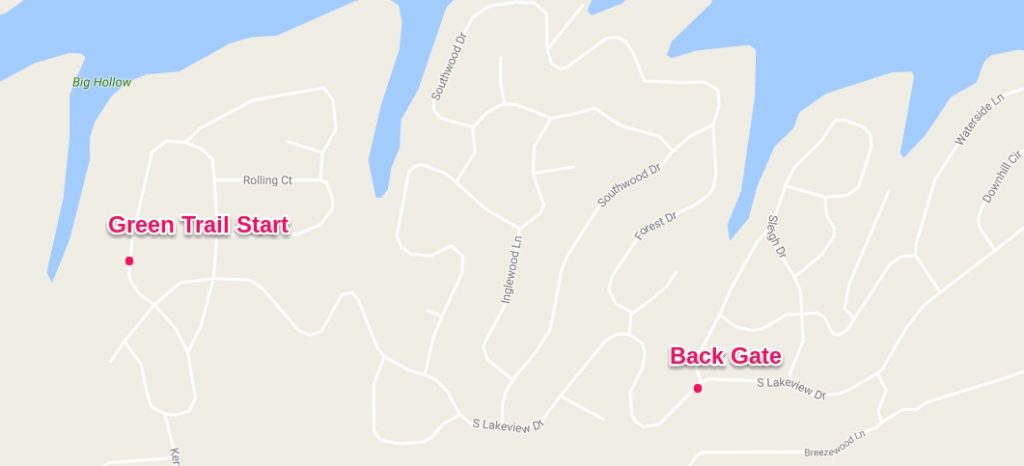 Trail Map
Starting at the trail points on the maps above you can follow all of the little trails. There is a trail that goes past a very old very small cemetery that should be left undisturbed.